Where is my Honors? 2017
Concrete and burned paper

The frame of this object was made from concrete carried over from a previous project and a copy of my official UCSD diploma was mixed into the frame and burned. The piece hangs on the wall of the office of the Executive Vice Chancellor of Student Affairs at UC San Diego as part of the LAVA exhibition, below the Vice Chancellor's own diploma.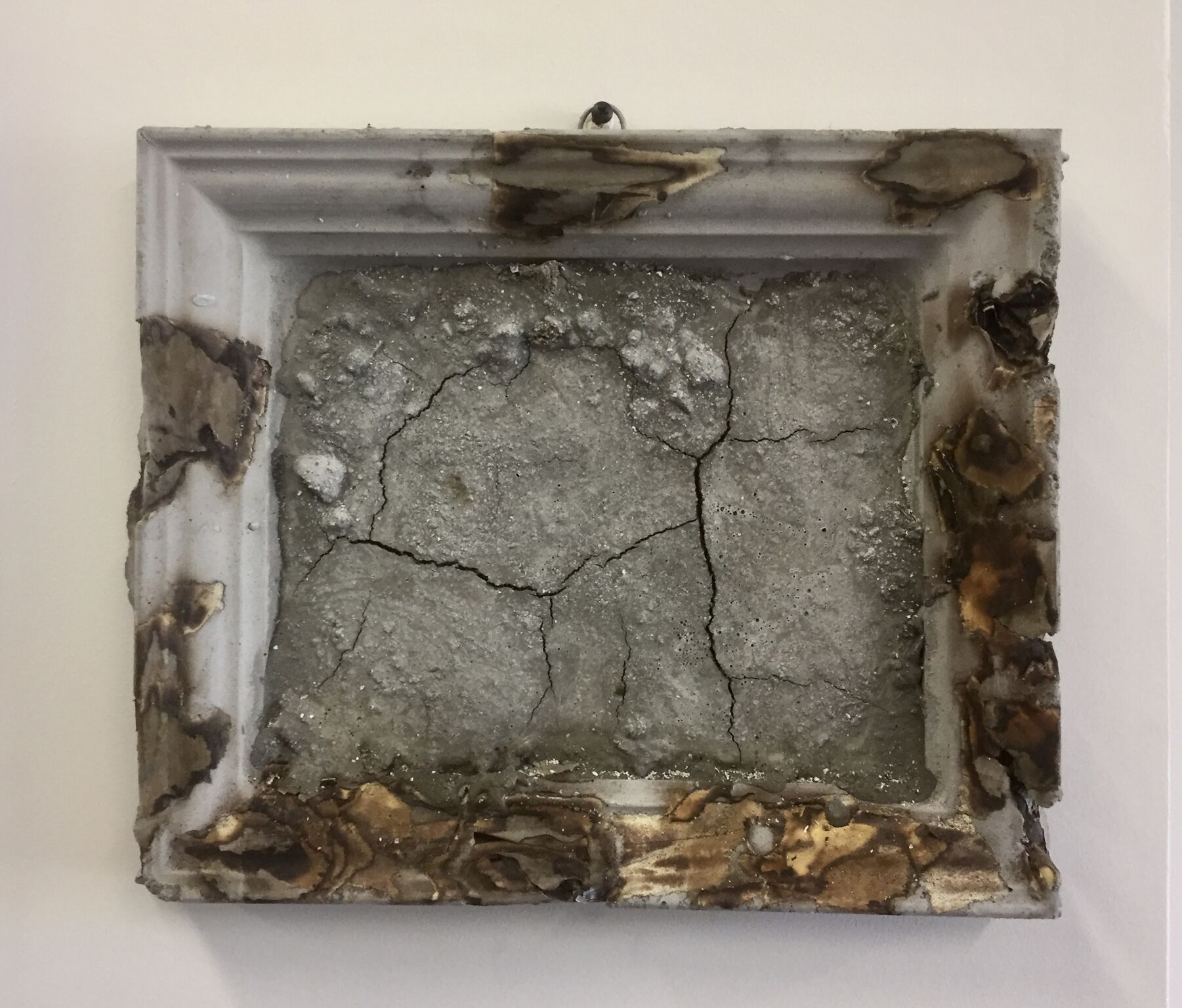 ---