Untitled (Uprooted), 2015
Site specific installation made of wood, found tree stump, and dirt.



Uprooted is a site specific project and public intervention where I selected a large tree stump that sits on top of one of UC San Diego's on campus art galleries. I carefully dug up the dirt packed around the tree's roots and cut out a small section of the root and displayed the piece inside the gallery as a solo exhibition. Visitors to the exhibition had the opportunity to access both sites to see the connection. The site of the tree stump above was later framed with a 6' by 6' square frame that I had built out of wood. The piece was built in 2015 when I was officially working on my US citizenship paperwork to become an Iranian American and the memory of being forced to leave my home and family. The gallery is located in the basement of a section in UC San Diego where thousands of students walk regularly on top of the gallery walkway passing by the tree stump, and no one is aware of an art gallery that exists in the basement. That called attention to the STEM driven institution such as UC San Diego.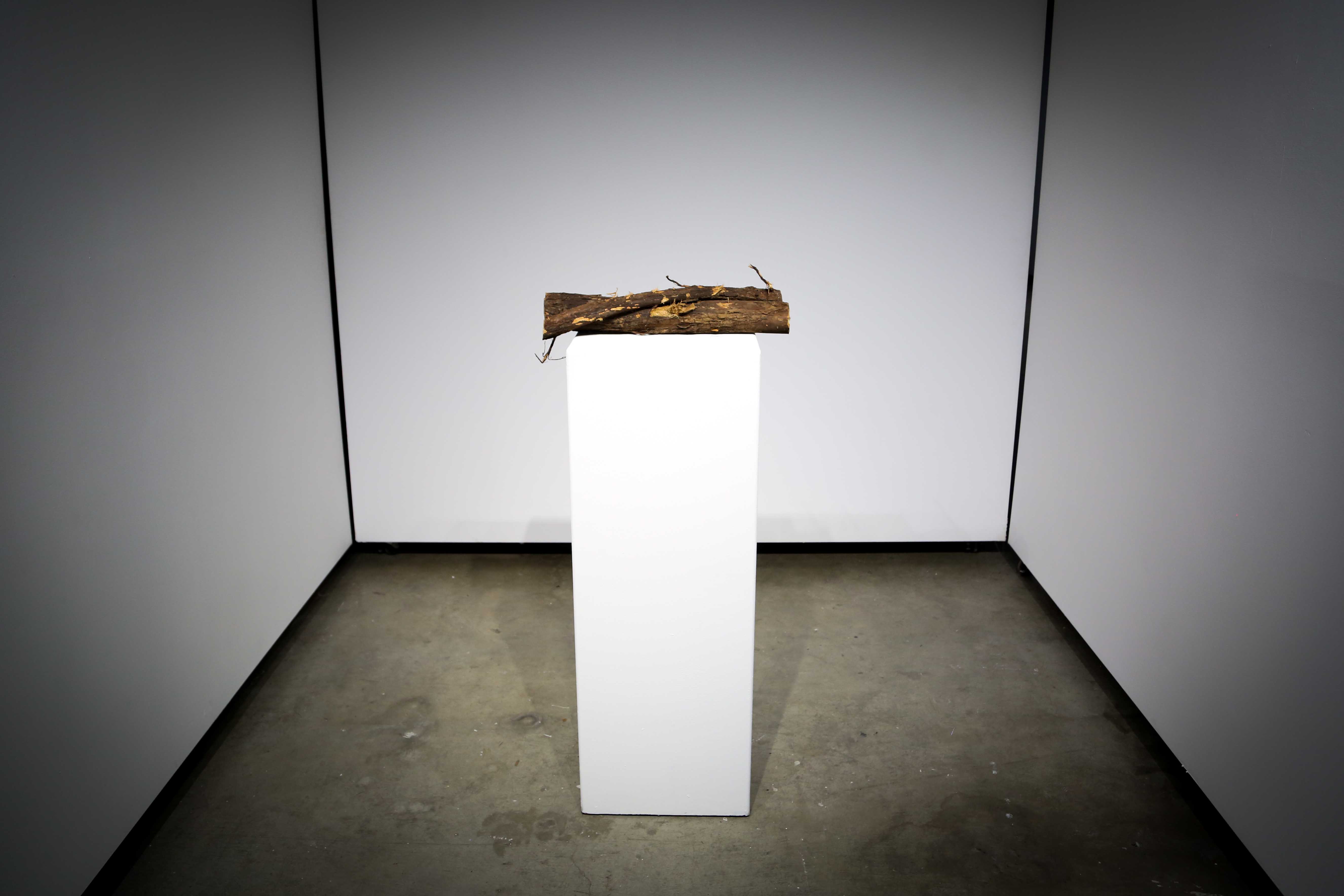 ---
Farshid Bazmandegan #farshidbazmandegan