Untitled II, 2017
Site specific installation made of cement and concrete bricks




Untitled II was a site specific project at UC San Diego. I built a full concrete wall made of bricks and cement covering the entire entrance of the Mandeville gallery.

The public was invited to come to the gallery for an opening reception and opened the door, only to find a wall in their face. The wall was destroyed at the closing reception and all the leftover dirt and concrete has since been used to create new objects and installations.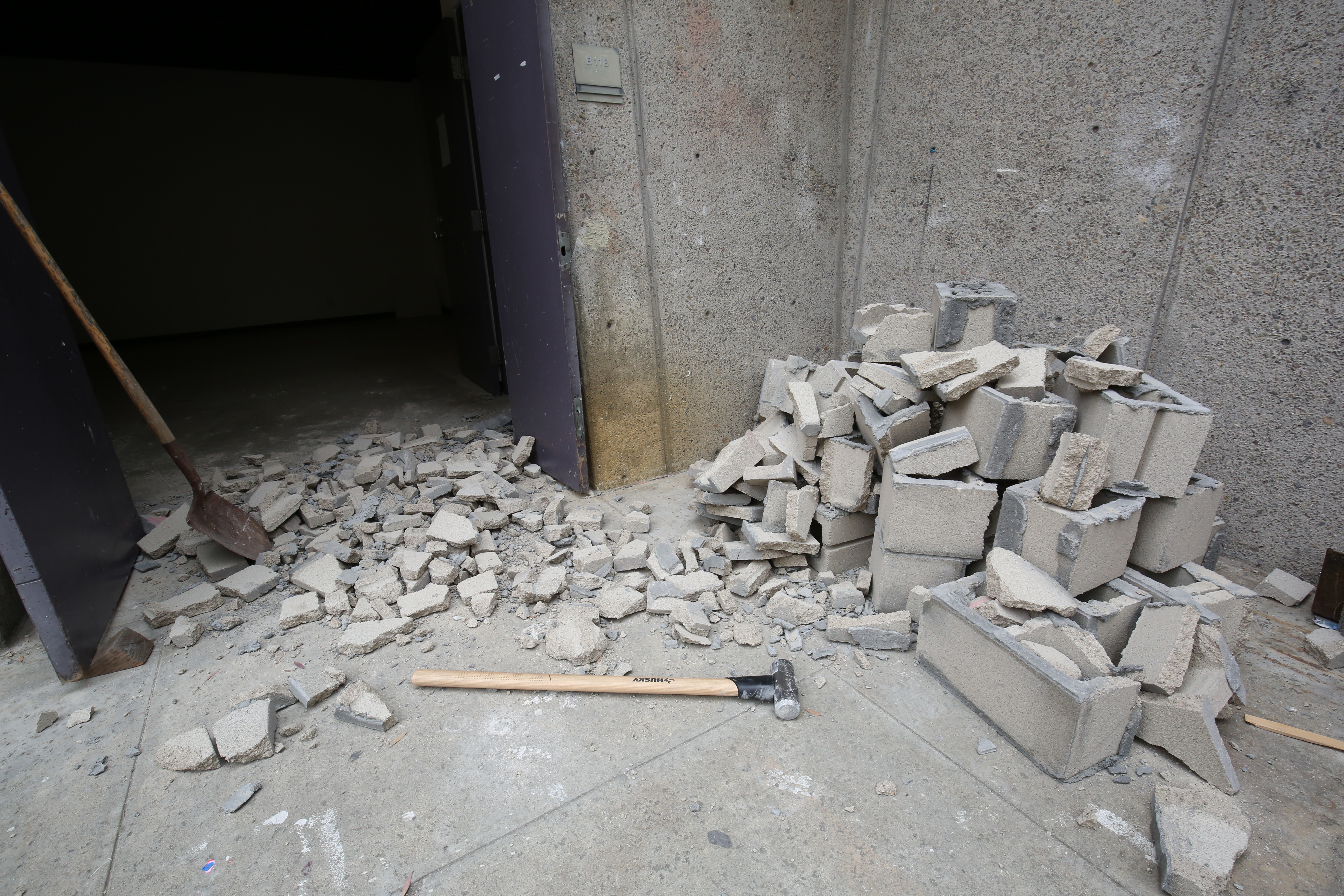 Farshid Bazmandegan #farshidbazmandegan

---